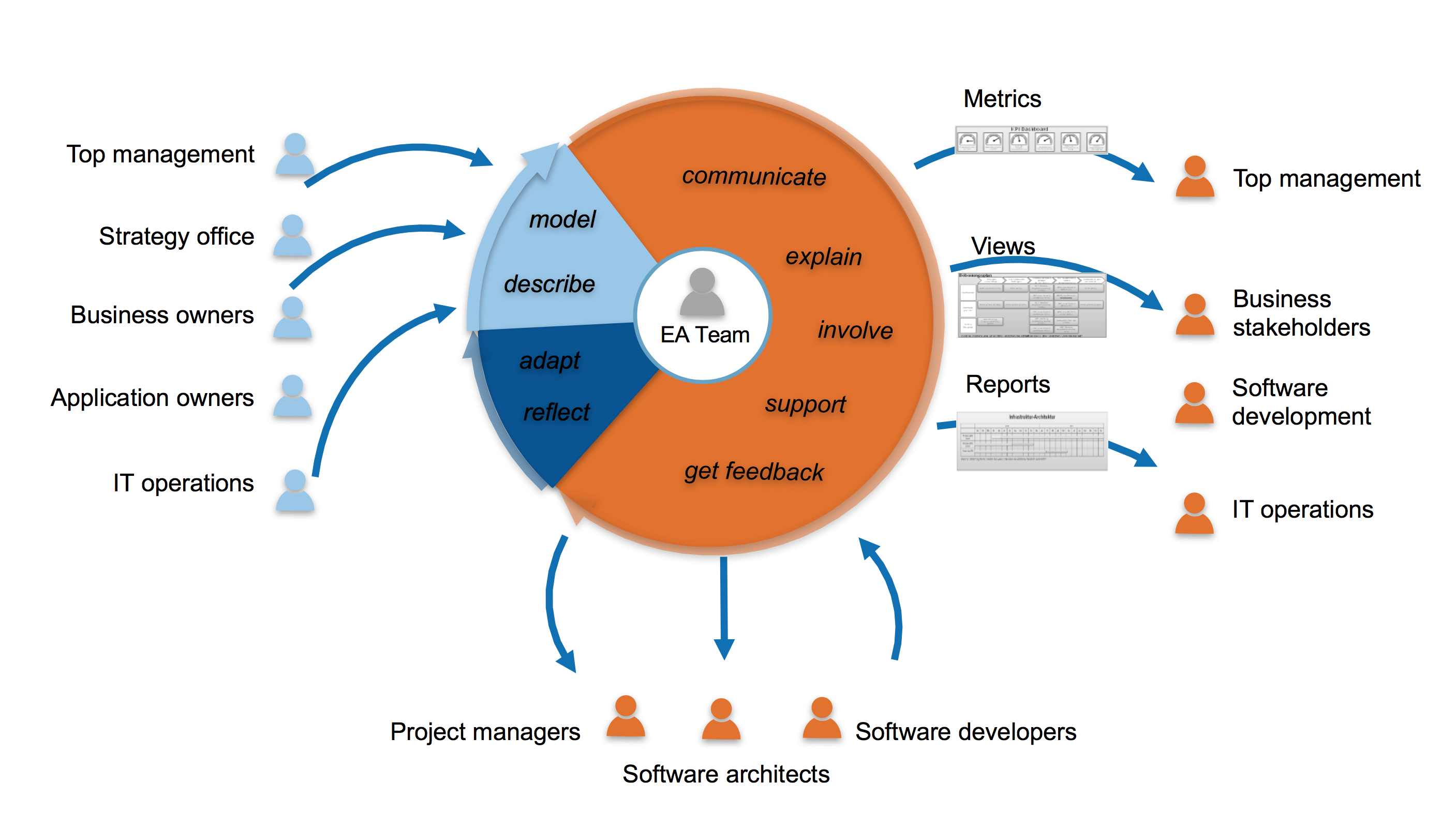 Enterprise Architecture Management (EAM) function is gaining increased attentation in today's organizations: upcoming trends in various branches and the increased focus on the demands of single customers, leads to entire new business reuqirements, fundamental changes in organizational strategies and thus in the operating IT architectures. EAM focuses on steering such IT transformation projects by supporting with smart EAM methods, transparent visualizations and fast
provisioning of information. We have over 10 years of experience in EAM research. Based on this experience and EAM projects, we have a concrete perception of what kind of concepts constitute EAM functions in large organizations: EAM functions address various concerns of multiple stakeholders by using concrete EAM methods and illustrate the current state of the respective concern using visualizations. Moreover architecture principles, and branch and organization specifc infuence factors impact the organizational and operational structure and thus the EAM function of the organization. Major research contributions in the last years are:
In our current research, we deal with
EA Complexity,
Application Portfolio Management,
Business Capability Management,
EA Visualizations
EA Modeling Methods, and
EAM Frameworks.
If you have any questions about our current or completed research projects, feel free to contact one of our EAM team members:
Ömer Uludağ, Dominik Huth, Gloria Bondel
Current Research Projects
See also our completed EAM research projects.