Download:
About the EAMPC V2:
The chair for Software Engineering for Business Information Systems (sebis) at TUM published the Enterprise Architecture Management Pattern Catalog (EAMPC) in 2008; a collection of best practices, patterns and guidance's to establish an Enterprise Architecture Management (EAM) function within enterprises.
The Sebis chair is going to publish a new version of the EAMPC in September 2015. Hence, we will start with a new online Survey to get the latest EAM insights from the industry.
The objective of the EAMPC V2 is to complement existing enterprise architecture EAM frameworks, which provide a holistic and generic view on the problem of EAM , and to provide additional detail and guidance needed to systematically establish EAM in a step-wise fashion within an enterprise.
The EAMPC V2 includes information and dependencies to the following EAM dimensions:
ŸArchitecture principles: What kind of architecture principles have an impact on the management of your EAM?
Influence factors: What kind of internal or external influence factors affect the management of your EAM?Ÿ
Concerns: Which goals do you want to be achieve with EAM activities? Which stakeholder/s deal/s with the specific concern?Ÿ
EAM methods: What kind of methods do you use to manage your EA? What kind of steps do you consider in the respective EAM method?
Visualizations: Which diagrams, figures, documents, etc. help to illustrate the current status of your concerns?Ÿ
Information Model: What kind of classes / information do you consider in your (central) EA model?Ÿ
A conceptual overview of the EAMPC V2 can be found below.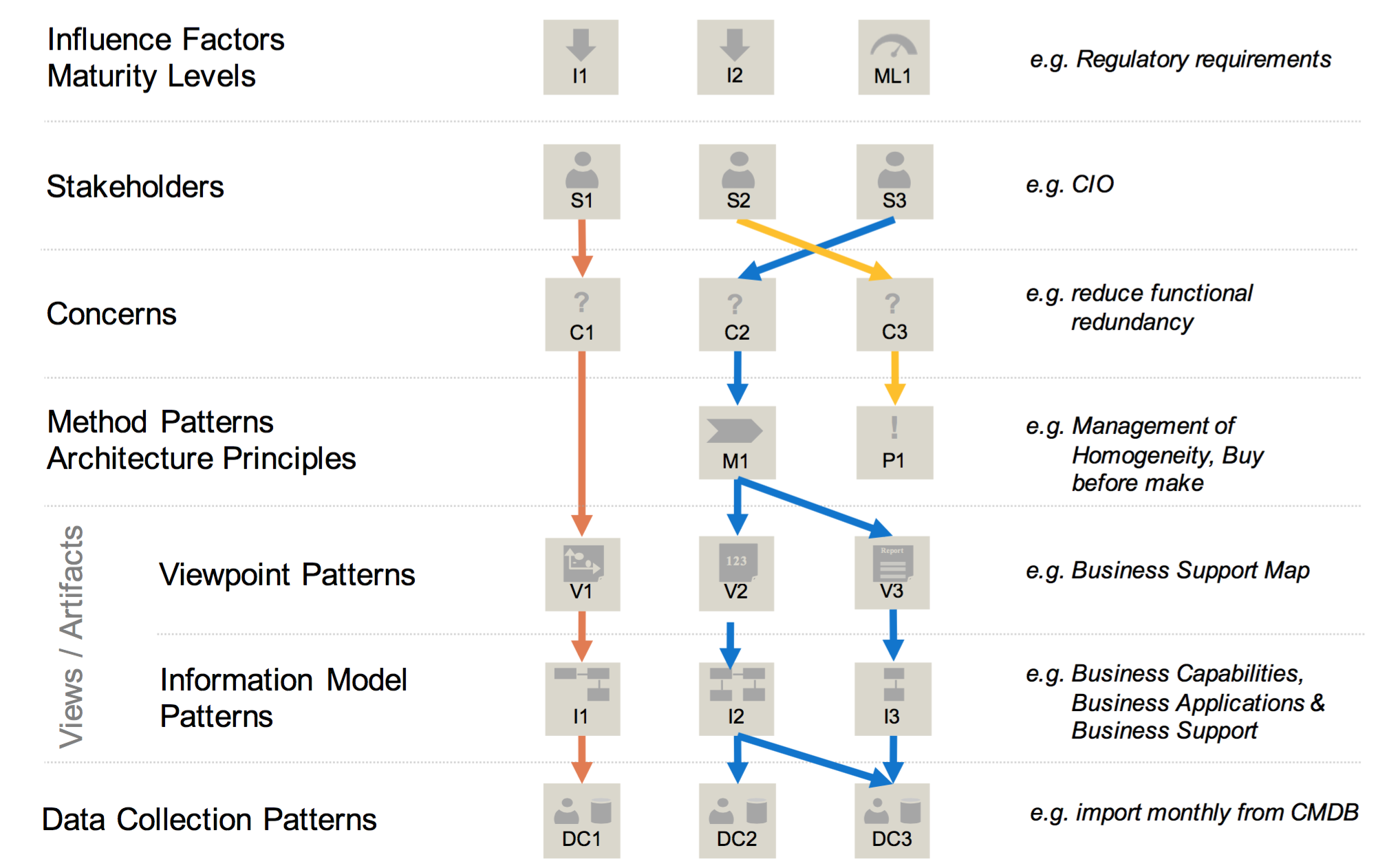 Contact
Prof. Dr. Florian Matthes
Chair for Informatics 19 (sebis)
Software Engineering for Business Information Systems
TU München, Faculty for Informatics