The following courses are offered by sebis
This schema applies to students of Wirtschaftsinformatik.
For information about compulsory/elective courses for other fields of study (Informatik, BWL, Games Engineering, ...) please consult the respective module catalog.
All information is subject to change without notice.
The EAM Master Specialization
A specialization in Enterprise Architecture Manangement (EAM) is especially interesting for Wirtschaftsinformatik master students for the following reasons.
Organizations face the challenge to support complicated business processes with increasingly cross-linked data by the use of IT systems. At the same time, those IT systems have to be adapted to rapidly changing technological, business and legal requirements. To meet the growing complexity the interplay of various organizational elements, e.g. hardware, software, people, processes, data, has to be analyzed, planned and steered towards the desired direction.Thereby, the direction is constantly determined by long-term business goals and the derived IT strategy.
A video describing EAM made by leading Professors in this area can be accessed here: http://www.in.tum.de/forschung/forschungs-highlights/it-management-mit-unternehmensarchitektur.html
Therefore, sebis offers 3 synchronized modules covering Berufsfeldspezialisierung and elective courses:
Strategic IT Managements & EAM
EAM Mini Projects
Guided Research
Master's Thesis (optional)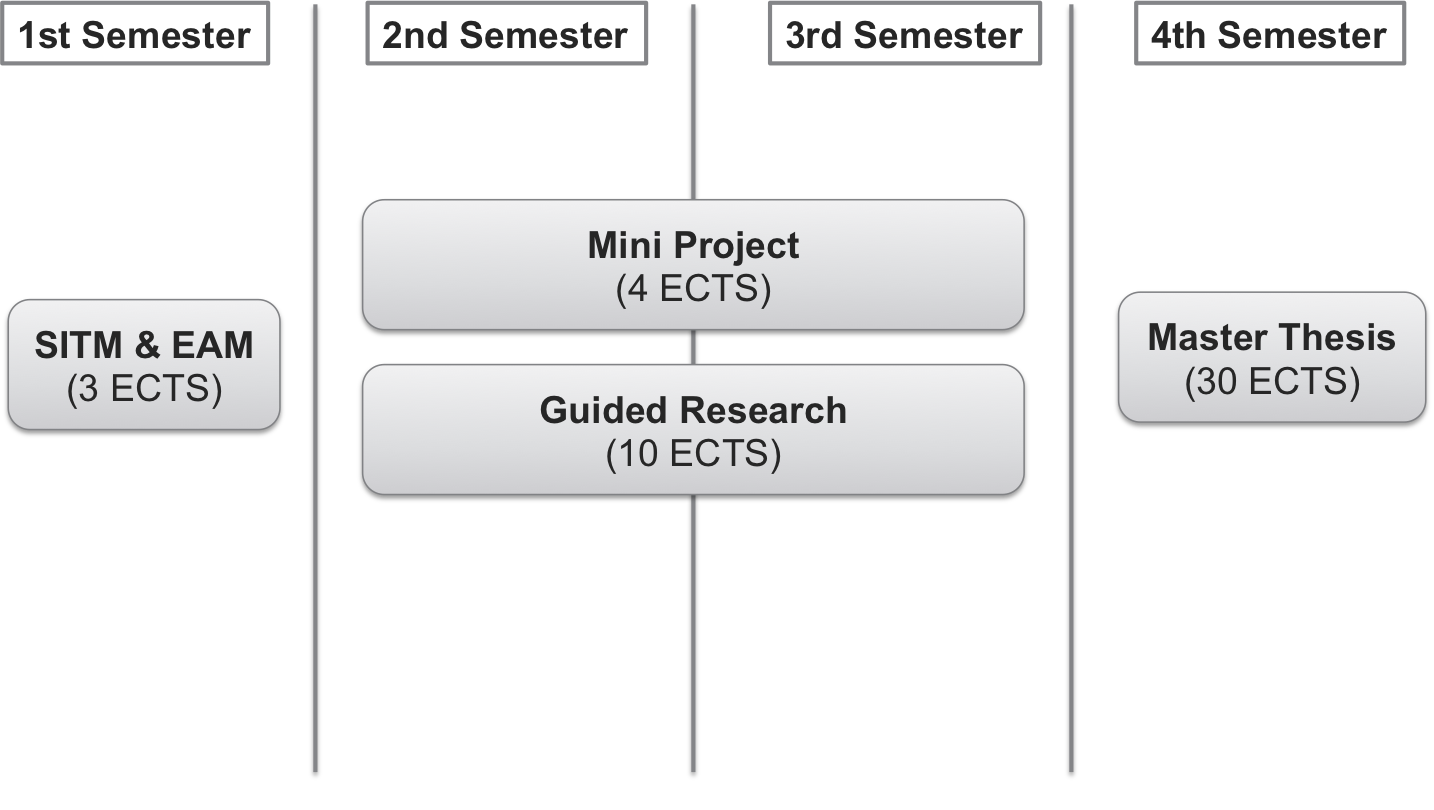 More details can be found here.