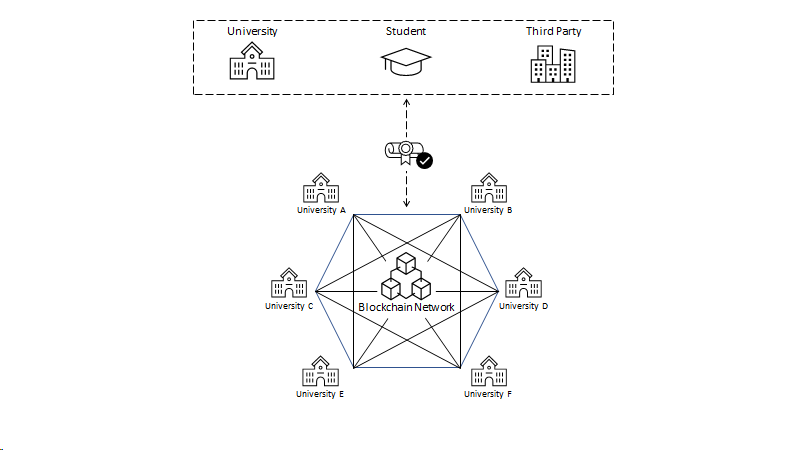 Motivation
The internationalization and digitalization of teaching and research in higher education institutes continues to be a great challenge. The digital strategy of RWTH Aachen University aims at creating a modern, innovative and future-oriented university with an attractive international profile. For this purpose, the Mobility System Cooperation in Higher Education (MyScore) project was initiated. It develops digitally supported curricula in transnational teaching cooperation. Additionally, novel technologies for the existing recognition procedures are investigated. With the rise of blockchain, a technology is available which allows us to issue and document actions of single entities, such as universities, with fast and secure methods. As a subproject of MyScore, a feasibility study about blockchain technology is carried out.
Research Goal
The goal of the study is to research the potential of blockchain technology for improving international student mobility - with a focus on digital recognition processes. Different use cases on how blockchain can optimize and automate the current recognition processes at two faculties are evaluated. Based on this evaluation, one scenario is selected to be implemented as a prototype system, demonstrating the capabilities of such a blockchain-based process. In addition, the feasibility study analyzes similar projects in comparison to the blockchain prototype, such as "Plattform international Student Mobility" (German: Plattform inter*national Studierendenmobilität - PIM) funded by the German Federal Ministry of Education and Research (BMBF) and European projects like EMREX with the ELMO data schema.
Research Questions
What are potential use cases of blockchain technology in the context of international student mobility?
How can blockchain-based systems support digital recognition processes?
How can a prototypical system demonstrate the technical capabilities of blockchain technology?
Blockchain-based Transcript Transfer
For university to university transfer of transcript documents, we designed and built a prototype system. It leverages blockchain technology to secure the transfers and to manage participants in the system. You can also find the open-source prototype code here: https://github.com/RWTHMyScore/Blockchain-Prototyp-Quellcode.
MyScore
For more information about the related MyScore project, please visit the MyScore website: https://www.myscore.rwth-aachen.de/.