Knowledge work is becoming increasingly important
Becoming more important due to automation and outsourcing of simple jobs
More than half of the processes in organizations of highly developed countries
Productivity is the biggest management challenge of the 21st century
Missing software support due to unpredictable characteristic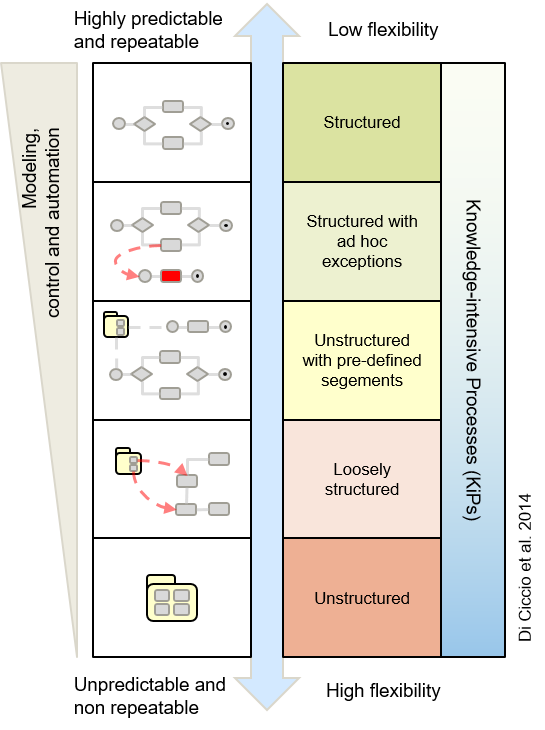 Research objective: Develop a solutionthatallows non-expertsto structure and execute KiPs.
Framework describing constituents of KiPs

Proposed structuring elements on a wiki page
In the Darwin approach wiki pages consist of rich-text for unstructured data as well as additional concepts that add more structure. These additional concepts enable the collaborative structuring and instantiation of knowledge-intensive processes for endusers which are referred to as work plans. The main structuring concepts for wiki pages are shown in the following Figure: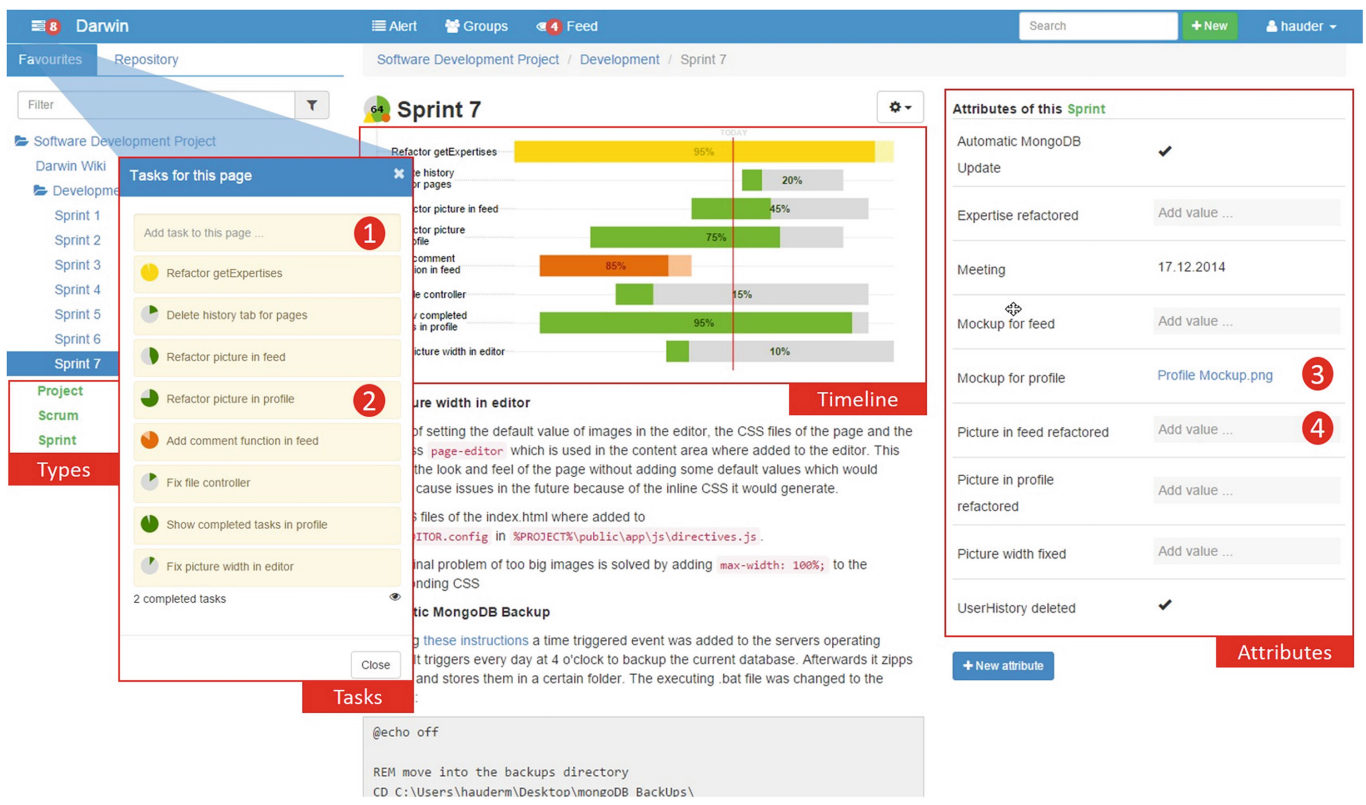 For more information please donwlodad the this poster.